Visit Nursery by Appointment ONLY!
Phone: (540) 338-4635
Email: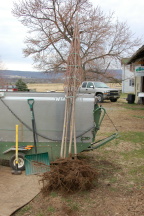 Bare root Autumn Blaze Maple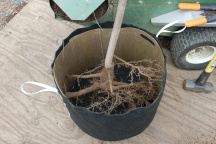 Bare root tree ready for container filling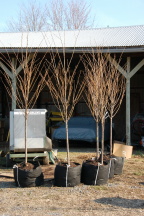 Yoshino Cherries just potted
These photos show some of the potting activity in the spring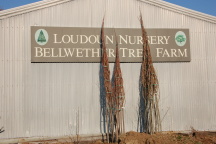 These trees just arrived from Oregon and are in the holding area awaiting potting.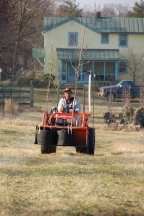 Donald is driving freshly potted trees to the field.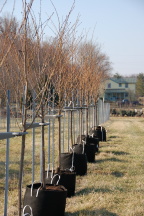 These Yoshino Cherries are staked ready to grow.