Visit by Appointment ONLY!
Phone: 540-450-4137
Email: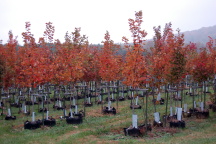 Autumn Blaze Maples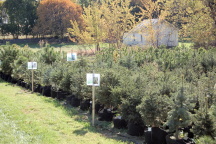 Conifer beds
Red Sunset Maples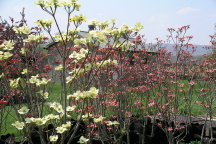 Pink & White Dogwood
At Loudoun Nursery we grow approximately 90 different varieties of shade, flowering and evergreen trees. The following pages provide an easy way to access information about our products. Feel free to call for an appointment or questions.
We frequently have open weekend days and we are available other times by appointment.
The following are guidelines helpful in establishing your trees.
Click here for tree planting instructions